November 1, 2017
Posted by:

Joseph Noujaim

Category:

News & Stories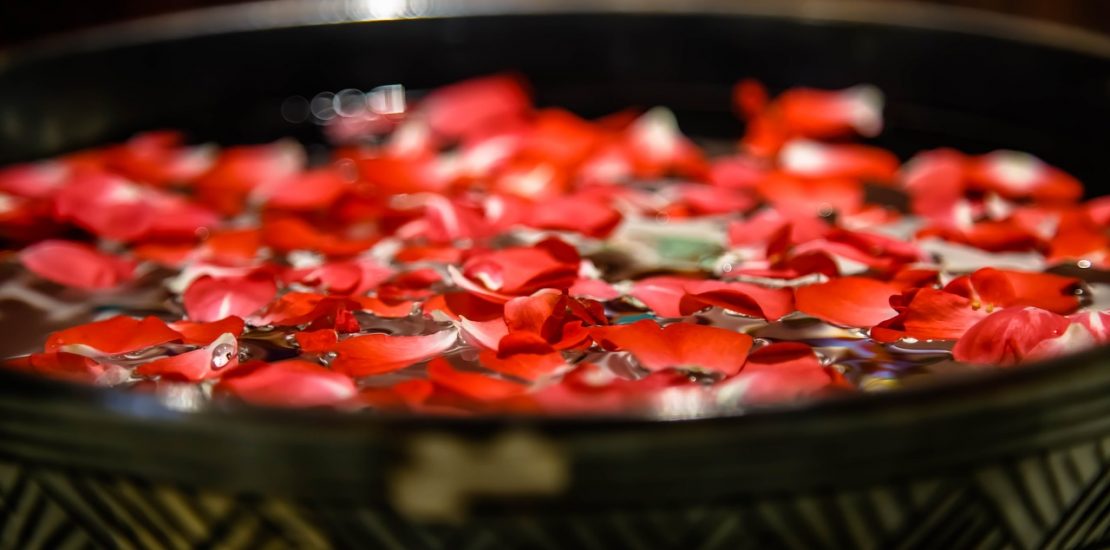 The expression on the flower shop lady's face when she realized where the roses were going was priceless, quedó sin palabras! I felt the need to explain to her how people around the world enjoy flowers in their food and how ancient Chinese medicine used roses to treat digestive disorders. Rose petals usually contain about 95% water, their calorie count is low, AND they contain Vitamin C.
As found on WebMD.com, Vitamin C is one of the safest and most effective nutrients there is. Its benefits include protection against immune system deficiencies, cardiovascular disease, prenatal health problems, eye disease, and it even prevents our skin from wrinkling!
Now, enough about medical stuff. While at a friend's house yesterday, she introduced me to a group of foodies with a high sense of taste that are eloquent at describing a good fusion of flavors. So, I decided to create a new recipe as an agradecimiento and show off my skills in the kitchen. I marinated chicken breasts with chopped petals combined with some of my secret ingredients, which turned out to be a blast. See dish on my Facebook page.
Adding rose petals to your repertoire allows you to explore new cuisines. Cooking with rose petals and having the audacity of eating them can make you feel good by enjoying new tastes and the delightful discovery of being spontaneous.
Interested in taking this trivial journey? Eating rose petals may sound out of the question to some of you, but if you try it, remember to savor the moment as it will take you on a deeper meaning of understanding your taste buds.